Coaching
Create Your Best HEALTH, Your Best Life & Achieve Results YOU Want
by NataliaPH
Visit my blog – NataliaPH.com to find out how I can assist you best.
Who is coaching for?
Most people know what to do and even how to do it, but yet only a small percentage 2-3% achieves the results they desire.
How come?
Here is where the coach comes in; to help and guide you to reach those results you want.  Be it great health, financial success, happy relationships, better connection with yourself, you name it…
Take a look at Olympic athletes. They know exactly what to do and how to do it.  They are obviously very determined, persistent and driven, but still without exception they all have a coach.
And the main role of a coach is to take an outsider's perspective, watch what they are doing, analyse it and give the athletes advice in which area they need to improve.
And from time to time they also need an old kick in the butt – meaning an accountability partner.
For people with less drive, focus and persistence (99% of all humans) the accountability partner is the single, most important role of the coach.
If you want to improve your life in any area whether it is:
1. Spiritual Life (Your Inner Life and Connection to Divine)
2. Physical Life (Your Body's Health and Well Being, get to your ideal weight)
3. Material Life (Your Money, Your Work)
4. Social Life (Your Relationships)
I can help you get the results you want in all those areas!
Here is how it works
For it to be efficient and build a solid foundation for a lasting success you'll embark on a 90 day program with me.
All sessions will be done online via Skype, telephone or teleconference service.
There are 3 options available for you:
–          Participate in a small group of up to 5 people
–          Take individual one on one coaching program
–          Combine the two
We will meet twice per week for 30-60 minutes sessions.
In the beginning you'll set your clear, 90 day goals that we will break down to weekly and daily action steps.
One of the weekly sessions is about:
1. Performance Reporting and accountability on your daily and weekly tasks
2. Major breakthroughs and breakdowns and WHY's behind them
3. Short meditation before setting new weekly tasks
Second session is about:
1. Concept introduction/teaching
2. Open Discussion and Questions
If you are ready to take your life to the next level, fill in the questionnaire below then I'll contact you to start the process and you will decide whether this is right for you or not.
Testimonials – See What People Have To Say About Me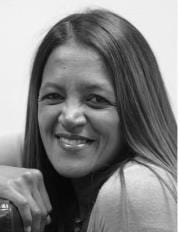 When one is inspired enough to put gratitude to paper, without knowing what may flow from the series of words I have for you, then one can only rest assured that, that which you have learnt, has no doubt been a life lesson.
By no stretch of imagination, I have been a source of "support" to many people whom have crossed my path, both on a personal and professional level for years, but you have taught me in a very short time that, irrespective of experience, everyone needs coaching.
You have the uncanny ability to change one's mindset, so much so, that success becomes an automatic reflex. Your incredible zest and appreciation for life and nature, gives you the enormous capacity to instil confidence back to "the self" and it is truly remarkable how you can redirect unhappiness and uncertainty by helping people find the passion to meet their inner strength and goals.
You are a constant source of inspiration, motivation, encouragement and may I add with a great sense of humour and the biggest heart – paired with insightfulness, gentleness, compassion – but yet firm in guidance.  Together, all these characteristics make for the phenomenal Life Coach that you are.
After all is said and not yet completely done, I certainly am hard pressed not to realize my full potential and gain clarity on my purpose for life and my own goals and dreams.
A magnitude of words escapes me as I tried to put into one note of THANK YOU, for your coaching has not only helped me, but my son Josh as well. He is only 8 years old, yet during his stay in hospital, he looked forward to his "daily dose of Natalia" and even quoted you in "believing in your heart" to assist him on his road to recovery. For this, and all that is to come……We Thank You dear friend, coach and confidante.
I have no reservation in recommending you as the "Phenomenal Life Coach", as I am convinced that many more out there, needs your expertise to assist them in Realizing their Dreams.
In your words,
"With Love and Light"
Margaret Van Wyk
South Africa
Few months ago words such as success and financial freedom, reaching your goals meant something completely different to me then they do today. All of that seemed beyond my reach before, they were distant somewhere in dreamland.
It did change thanks to starting cooperation with Natalia. I was doubtful at first, where would it lead me I thought, would it bring expected results?
Now looking back I can tell you honestly, that knowledge, experience that Natalia has is worth any price. Applying knowledge and priceless advice given by her increased my energy and quality of life. There is no such thing as impossible, especially if you have such coach as Natalia.
Thank You!
With Love, Mariusz, Poland
www.pokonaj-strach.pl
It is with a tremendous sense of pleasure that I recommend my friend, Natalia, in the role as life coach to many, for numerous reasons.
Firstly her passion for people,  which; is only surpassed by her sheer passion for life; and evidenced in her enthusiasm  flowing through all interactions and her honest desire for people to live full, greatly improved, and abundant lives.  This, Natalia does through on-going contact daily, with careful consideration given to the individuals circumstances. Natalia has much life experience and is able to utilize this to meet people, from different walks of life, at their level of understanding and provide bold, yet vital ideas that challenge limiting preconceptions about life and offers up the contagious notion of unlimited possibilities pertaining to all people in a practical manner. Natalia communicates so effectively, even in language that is not native to her, and her love and light radiate consistently.
You would be well blessed to have Natalia provide input into your life.
Sincerely, Ms Cole E. Donaldson, South Africa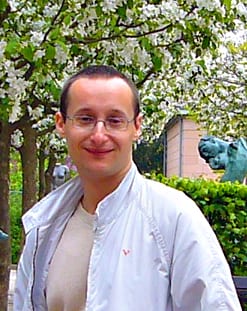 For more testimonials go to Natalia's main page at: www.NataliaPH.com/coaching