Festive Season Recipe Inspiration with Food Matters TV | FOOD MATTERS®
Festive Season Recipe Inspiration with Food Matters TV
FOOD MATTERS | December, 2017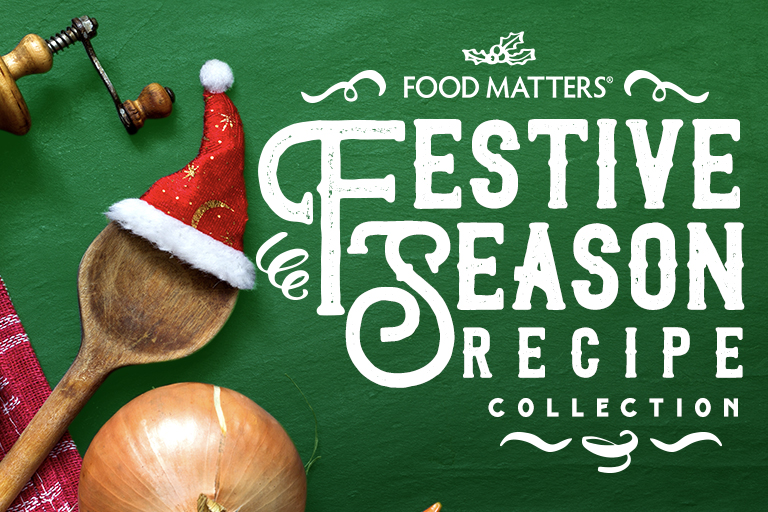 Transform your health and life in 2017 with this groundbreaking online mind & body program designed by the founders of Food Matters.
The Beauty Skin Gut Summit will help you discover a world of more self-love, radiance, ultra-health, and natural good looks! With 40+ life-changing videos…
Love a good documentary? Now you can stream hundreds of health & wellness documentaries, recipe videos, yoga classes, expert interviews and more on FMTV. With new weekly releases, you'll never be short of wellness inspiration!
The festive season is all about good food, good company and being grateful. But this doesn't mean all your good work and healthy eating throughout the year needs to go out the door! Relish in the bounty of the holiday season with the Food Matters Festive Season Recipe Collection.
This collection of recipes has been hand-picked by the Food Matters team, a curated list of dishes perfect for when you need to bring a share plate to a party, host a wholesome dinner with the family, create a memorable Christmas morning breakfast or indulge in some not-so-naughty treats!
It's Christmas morning, the kids are in rush to open presents and you are preparing dishes for a festive lunch with your friends, family or loved ones. Slow down, take it easy and prepare a beautiful breakfast and allow time to be grateful for all that you have. Maybe as a family or by yourself, partake in a morning gratitude meditation.
Forget the creamy, high carb and cheese-loaded side dishes this year.  Surprise your family and friends with a healthy, savory side loaded with flavor and vegetables. Here are our top picks from Food Matters TV.
It's holiday time and we all deserve a little sweetness! Rather than over indulging on those white sugar laden sweets, treat yourself and tempt your family with the Food Matters collection of healthified desserts. These recipes are perfect for the kids and will be sure to suffice any sweet tooth.
The Food Matters Team is made up of foodies that love getting in the kitchen and experimenting! When we aren't spreading our message with the world, that's where you will find us and just like … Via foodmatters.com
Please follow and like us: